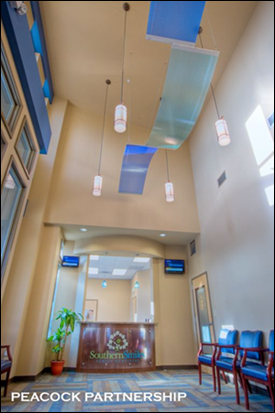 About Dr. Evans
Genise A. Evans is true G.R.I.T.S (Girl Raised In The South). She was born in Atlanta,GA and graduated from one of Atlanta's finest public high schools. Genise earned a Bachelor of Science degree in Biology from The University of Alabama at Birmingham in 1993. She then moved north of 85 to attend dental school at Howard University in Washington, DC. There she earned a DDS degree in 1997. Upon graduation from dental school Genise chose to serve her country and improve her dental proficiency by completing an AEGD residency with The United States Army Dental Corp. After serving 4 years in the U.S. Army she moved back to her beloved Atlanta and has been practicing for many years.

Outside of dentistry Genise enjoys time with her Power Ranger/Super Hero son and photography. Dr. Evans would love for you to become apart of our Southern Smiles Family.
About Dr. Hollifield
Dr. Tauheedah Hollifield is a native of Georgia. She has been working in private practice for 8 years.
Dr. Hollifield graduated from the University of Tennessee, Memphis College of Dentistry in 2002. In 1998 Dr. Hollifield obtained a Bachelor of Science Degree in Biology. While attending Morris Brown College, she played clarinet in the renowned Marching Wolverine Band! Dr. Tauheedah Hollifield is known as the "Smiling Dentist" with gentle hands. She works hard to maintain above the minimum level of continuing education requirements.

Dr. Hollifield enjoys listening to live music. She loves spending time and traveling with her husband, James. In her spare time, she also likes going to the movies and trying new restaurants.